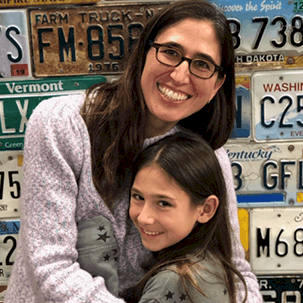 Pediatrician
ABOUT DR. GATI
Allison Gati M.D. was born and raised on the Upper West Side of Manhattan. After attending University of Michigan undergrad (Go Blue!) and New York Medical College for medical school, she completed her pediatric residency at Columbia Presbyterian. Dr. Gati began her pediatric practice in 2006 back in her old stomping grounds of the Upper West Side. She always wanted to be a Pediatrician and is so happy to play a special role in children's lives from birth to college. When not in the office, she can be found with her husband and 3 children in River Run playground or eating ice cream at Emack and Bolio's. Her favorite children's books are Doctor Desoto and Matilda.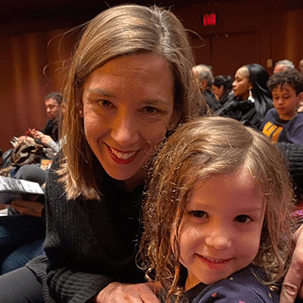 Pediatrician
ABOUT DR. GRANT
Dr. Jessica Grant has been practicing pediatrics in New York City since 2006, after having completed medical school at Columbia College of Physicians and Surgeons and residency at Columbia University Morgan Stanley Children's Hospital. After growing up in New Jersey and then living in Ithaca while attending Cornell, she was thrilled to discover life in the big apple and never plans to leave! Dr. Grant enjoys getting to know the families in her practice well and takes seriously the privilege of guiding her patients' growth and health. She especially loves that because she practices in her neighborhood, she gets to see her patients in their natural habitat. She hopes her patients will come say hello to her, her husband and her two daughters when they see her at the park, bookstore or favorite local restaurants, though be prepared she may chat your ear off. Despite having read them no fewer than a hundred times each, her favorite children's books currently are Pout Pout Fish and Room on the Broom.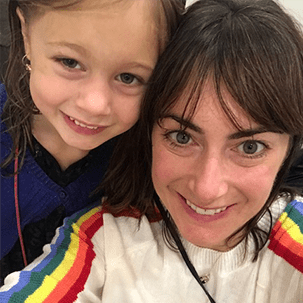 Pediatrician
ABOUT DR. HOFFMAN
Judith Hoffman M.D. is originally from the midwest, but after 20 years in New York considers herself a true New Yorker. After successfully spending four years at the University of Michigan without attending a football game, Dr. Hoffman moved to New York to attend NYU for medical school. She completed her residency at Columbia Presbyterian with Drs Gati and Grant and immediately started working in private practice. Dr. Hoffman considers it a privilege to ride the waves of parenthood with the families she works with; she loves getting to know both the parents and children, providing sensitive, non-judgmental advice. Dr. Hoffman lives in Harlem with her husband, 6 year old daughter and beloved schnauzer Gus. She has been known to travel to the outer boroughs for the best dim sum in the city, sometimes via bike. Her all time favorite children's book is "Harriet the Spy."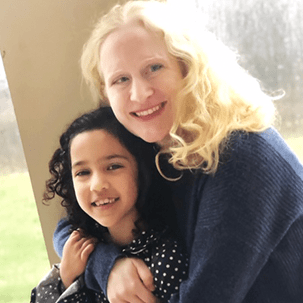 Pediatrician
ABOUT DR. NOWELL
Lisa Nowell grew up in upstate New York and spent her summers in the Adirondacks. After attending college at Hobart and William Smith she completed medical school at Duke University. She did her residency here in New York at Columbia Presbyterian and has been practicing primary care in New York ever since. From the beginning of her medical education she has always been certain pediatrics would be her career. She loves being allowed to participate in the growth of a child and family throughout the different developmental ages. When not in the office she can be found on the upper west side with her husband and daughter. She also enjoys swimming and cooking. One of her favorite childrens' books is The Big Orange Splot.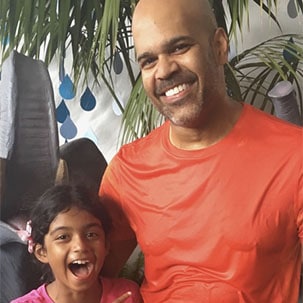 Pediatrician
ABOUT DR. SAHA
Prantik Saha MD MPH is Canadian by birth, South Asian by blood, nomadic during his youth, and has called NYC his home for more than 20 years. After graduating from Case Western Reserve University medical school, finishing residency training at Johns Hopkins Hospital, and spending his first two years in practice in rural Ohio, he came to NYC in 1998 and spent 13 years as full time faculty in the Department of Pediatrics at Columbia University Medical Center, balancing residency teaching, an urban primary care practice, and obtaining a Master's degree in Public Health, as well as a short stint as a DJ in the early 2000's. Dr. Saha joined the practice in 2011 and continues his teaching endeavors at Columbia University and beyond while seeing patients at MVP. He lives in the upper west side with his wife and 10 year old daughter, and his all time favorite children's book is "The Story of Ferdinand".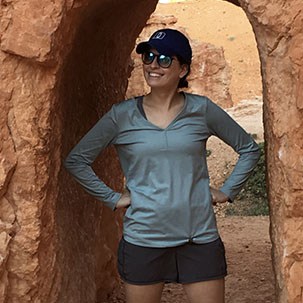 Nurse Practitioner
ABOUT NURSE JESSICA
Jessica Walthall grew up in Maryland and has spent her adult years moving up and down the east coast. She attended Duke University where she learned to love Carolina BBQ and sleeping in a tent for basketball tickets. After graduating with a degree in Biology, she moved back to the northeast and after working for a few years as a preschool teacher and in developmental research, she completed the Pediatric Nurse Practitioner program at Yale University School of Nursing. Jessica is passionate about working with children and families to promote health and wellness and takes pride in helping children and teens feel comfortable, safe, and listened to. Jessica lives with her husband and her english ivy plant, "Ivan." Her favorite children's book is "Messy Jessie."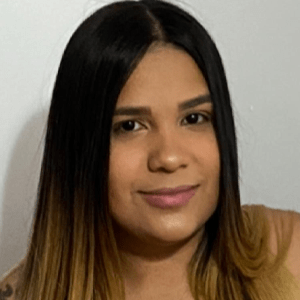 Front Desk Manager
ABOUT MELINA
Melina Baez was born in the Dominican Republic. As many of you know, she has been with MVP for 11 years now and she wouldn't change it for anything. Her favorite part of working at MVP is having the ability to watch the MVP children grow, and of course giving out stickers!!! Her favorite childhood book is A Bad Case of Stripes by David Shannon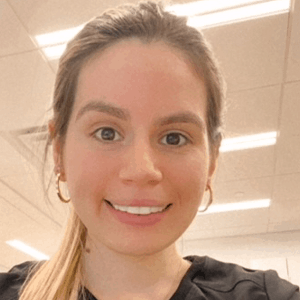 Medical Assistant
ABOUT KASSANDRA
Kassandra is a new Medical Assistant here at MVP. She has a drive and passion for the medical field. Being a medical assistant helps her feel that she is helping someone. Her favorite childhood book is "Venezuela en Libertad ".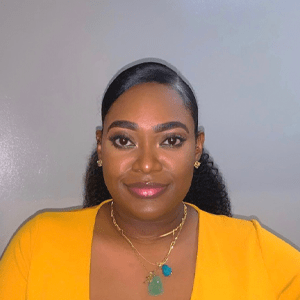 Sr. Medical Assistant
ABOUT GERSAN
Gersan Knights, you may know her as Gee, is a senior medical assistant here at MVP. She has lots of enthusiasm and a love for helping kids. Gee feels that being a part of the MVP team gives her a sense of community where we treat and respect each other and the patients like family. Her favorite childhood book is Anansi the Spider Man by Phi.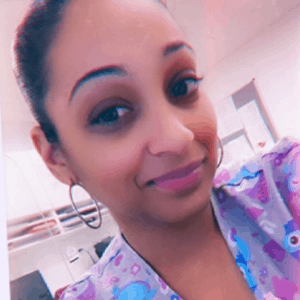 Sr. Medical Assistant
ABOUT YVETTE
Yvette Montoyo is a senior medical assistant here at Manhattan Valley Pediatrics. She is the mother of one and has been in the medical field for over 4 years. She dedicates herself to instilling a positive health experience in children and is honored to be part of a team that embraces community and dedicates itself to serving others everyday. Her favorite children's book is "The Rainbow Fish."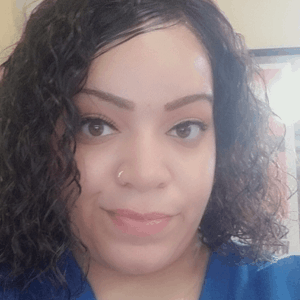 Medical Assistant Manager
ABOUT KATRINA
Katrina Davila is the Medical Assistant Manager for MVP. Katrina has been a part of the MVP team for over 12 years. Katrina lives in Queens with her husband and 4 children: Mariana (14yr), Gabriel (7yr), Nathaniel (4yr), Lilliana (2yr), and a puppy named Mylo. Katrina chose to work in a pediatric office because she loves to see the growth and progression that babies experience as they grow into their own individual selfs. Katrina provides assistance to the doctors with vital signs, screening, and blood draws. She also ensures that the back-office operates smoothly.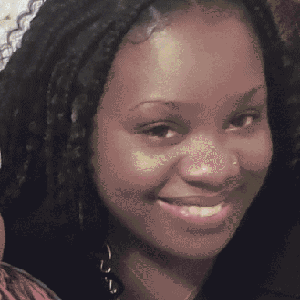 Receptionist
ABOUT KIEOSHA
Kieosha Davis was born and raised in the Bronx, and graduated with a Masters Degree in healthcare management. Kieosha appreciates how MVP devotes its work towards serving patients during this pandemic. Kieosha has one daughter who is 16 months old. During her time off, she enjoys spending time with her family and friends. Her favorite book is "Red riding hood and the big bad wolf".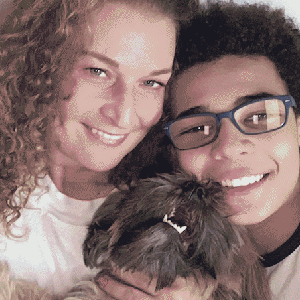 Practice Administrator
ABOUT NORA
Nora was raised in Europe, absolved her Baccalaureate in Germany and studied Business Administration in London. After a stance in another industry, Nora pivoted into her Mom's footsteps–pediatrics; Nora has 15 years of leadership experience managing different specialties with an emphasis on creating patient-centric environments. Her strong guiding principle is that healthcare is a basic human right for everyone and thus should be accessible to all. Nora lives in Harlem with her son and her dog. She and her son often volunteer for the "Habitat for Humanity" and "Best Buddies", a program designed to empower people with intellectual and developmental disabilities. "I am thrilled to have joined Manhattan Valley Pediatrics", she says "this has been a homecoming for me, I grew up in a pediatric practice and being here feels great!" Nora's favorite children's book is "The Giving Tree" by Shel Silverstein, "it sums up everything", she says.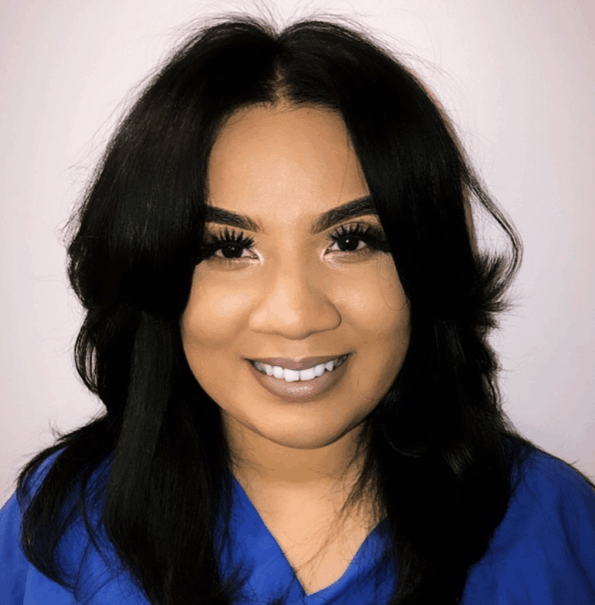 Jr. Medical Assistant
ABOUT ROMIE
This is Romie, she's one of our junior medical assistants here at MVP. Romie has been with us for almost 2 years now. She has a 5yr old daughter and because of her child, Romie has fallen in love with learning and exploring pediatrics. She enjoys watching your children grow and transition from their first few days of life, into their fun and creative toddler years. Her favorite part of working MVP is being part of a supportive team that even through challenging times, they enjoy being surrounded by one another. Romie's favorite book is : The very hungry caterpillar by Eric Carle.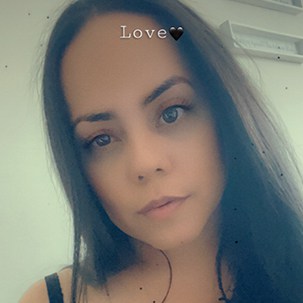 Receptionist
ABOUT AIDA
Aida is one of the newest members of our team, she joined MVP in 2020 and is originally from Puerto Rico. Aida loves welcoming patients to our practice and enjoys helping parents navigate the complex visit schedule our children need. She has a 12 year old daughter who she devotes every spare minute to and loves spending time with. Aida is also going to school for medical billing, likes to try new things and wants to grow.